Skip Navigation
Website Accessibility
Things To Do in Nelson County, Virginia
Hike Crabtree Falls
The scenic 3.5 trail (1.75 up and 1.75 back) to Crabtree Falls takes about 2.5 to three hours to hike and is moderate to strenuous with rocky terrain and a steep incline.
At the base of the trail, you'll find the amazing Crabtree Falls, where water cascades down from a 60-foot rock cliff.
Several types of ferns, wildflowers and fungi grow in the hollow, nourished by the waterfall's cool spray.
Tour Brew Ridge Trail
Nelson is home to many award-winning breweries, wineries, cideries, and distilleries! With so many breweries located so closely together just off of U.S. 151, this popular route became commonly known as the "Brew Ridge Trail."
Although, you'll find many more options than just beer! Starting just 13 miles from The Retreat at Crabtree Falls you'll find three distilleries, four cideries, six breweries, and more than 14 wineries within an hour's drive!
Go Trout Fishing
The North Fork of the Tye River is a noted trout stream. Bring your fly fishing gear. You may also wish to visit the fishing pond at Montebello where kids can catch some Rainbow Trout in the trout ponds.
An assortment of fishing poles in both adult and children sizes are typically available at the Montebello Store. They also have fishing lines, a variety of lures, and bait available in their country store.
No fishing license is required at the Montebello Fishing Pond. VA Fishing license IS required for fishing in the Tye River.
Snow Skiing
Enjoy downhill skiing, snowboarding, and tubing at Wintergreen Ski Resort.
The resort features 24 slopes, two six-person chair lifts, 100% computerized snowmaking, and a summit elevation of 3,800 feet!
Available December through March.
Horseback Riding
Enjoy horseback riding adventures mid-March through November.
Trail rides, sunset trail rides, pony rides for children, and vineyard tours are available.
Play Golf
Wintergreen Resort offers two fantastic golf courses.
The eighteen-hole Devils Knob course, elevation 4,000 feet, is the highest course in Virginia.
The Stoney Creek course is a Rees Jones-designed, twenty-seven-hole course.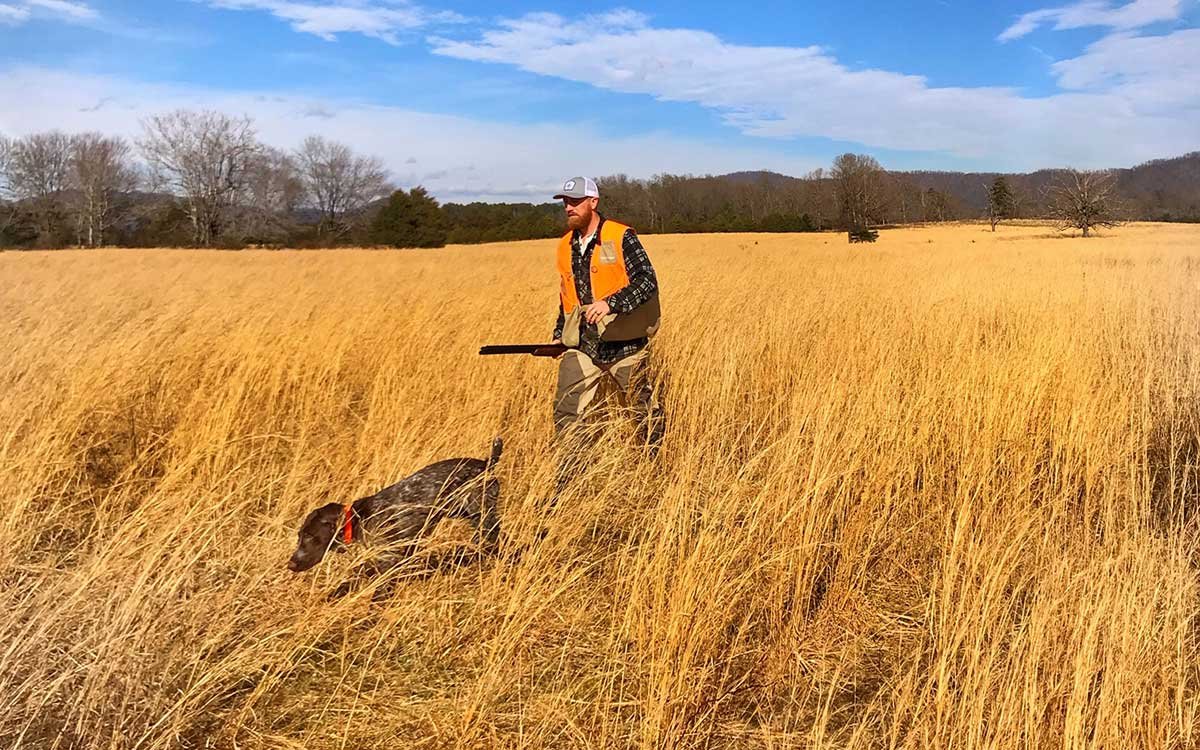 Bird Hunting
PriestView Hunting Preserve is located at the foot of the Priest Mountain in rural Nelson County Virginia. This beautiful preserve in the heart of Central Virginia is a family-owned and operated hunting preserve that developed from a family tradition of upland hunting and raising Brittanys and quail.
The Appalachian Trail
Here in Nelson County, we have 25 miles of the Appalachian Trail meandering through the Blue Ridge. The trail passes through the Crabtree Falls area. Whether you are on a day trip or attempting the entire trail, a walk on the AT is always a memorable adventure.
Music Festivals
There are dozens of local festivals that take place each year in Nelson County. Check the Nelson County Department of Tourism to see what events are taking place during your visit to The Retreat at Crabtree Falls.
Check Out the Virginia Horse Center
This 378-acre facility for horse shows and exhibitions is one of the finest in the nation. Barns accommodate over 700 horses and the first-class coliseum seats over 4,000 spectators.
Open mid-January through mid-December; check their website for upcoming events.
Shopping, Dining & Antique Hunting
Nelson County has a wide variety of restaurants, shops, and antique stores. The Nelson County Visitor Center has brochures listing many of these.
Stop by the Visitor Center on U.S. Route 29 in Lovingston on your way to The Retreat at Crabtree Falls or visit their web site.
Visit the Wintergarden Spa & Fitness Center
Get a Swedish, Aromatherapy or Deep Tissue Massage at the Wintergarden Spa at Wintergreen Resort. Also available are facials, aromatherapy wraps, body polish or salt glow body treatments. Manicures and pedicures, highlights, color treatment cuts, and waxing services complete the offerings. Reservations required.
Enjoy a Stage Performance at the Blackfriars Playhouse
Visit the Blackfriars Playhouse, an Elizabethan Theatre in Staunton, Virginia. See a Shakespeare play or a special holiday production.
Enjoy an Atlantic Coast Conference (ACC) Sporting Event at UVA
Enjoy seeing some of our nations top NCAA teams compete at Scott Stadium, the new John Paul Jones Arena or other athletic venues at the University of Virginia.
Visit Virginia Military Institute
Founded in 1839, VMI is the nations oldest state-supported military college. It seeks to educate the citizen-soldier for leadership roles in society.